As most of you in the FileMaker industry will know, FileMaker have recently re-launched their company as their former name; Claris International, Inc. With this re-launch FileMaker, (sorry, I mean Claris), have also launched a new series of products. One of these products is called Claris Connect. In this article I'm going to detail what you can expect from the product and how it could help you.
Claris Connect makes workflow automation easy and powerful.

Claris Internation, Inc.
What does Claris mean by workflow automation? Basically it means being able to connect your FileMaker custom app with other products and services. Some of the services that have been mentioned so far are Slack, Mailchip, SalesForce and Box.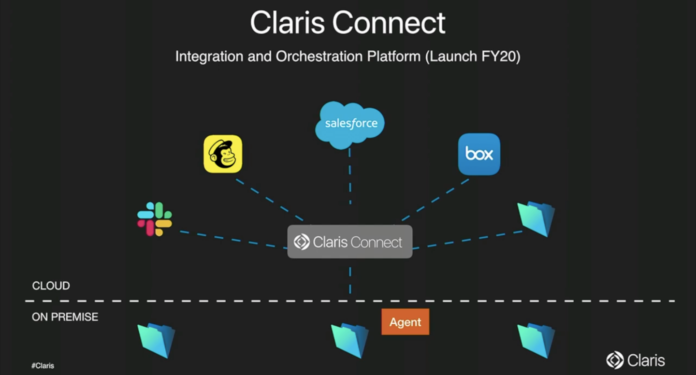 The idea is that it is possible for a FileMaker Developer to connect these different apps to FileMaker, with little or no coding knowledge required.
"There have never been any limits on what our developers can create with Claris FileMaker, which is why we are widely deployed by everyone from SMBs to Fortune 100 companies. That said, the speed of digital transformation happening in every industry demands hyper-agility and the ability to go from idea to workflow in minutes. Claris Connect drives this forward."

Brad Freitag, CEO of Claris
The new service is the result of Claris' acquisition of Stamplay, a company founded by Giuliano Iacobelli, who is now a lead project manager for Claris.
Claris Connect is available in Beta now with full public availability being expected for early 2020. If you're an interested customer and enjoy helping with Beta releases of software, you're able to apply for access here.